What are Bug Bounty Programs?
Bug Bounty Programs are schemes offered by companies for disclosure of general bugs or security holes and vulnerabilities. In return, the individual security researchers can receive recognition or monetary or physical rewards.
Bounty programs essentials...
SecApps Bounty gives you instant and up-to-date information about which companies currently offer bug bounty programs together with a link to the place where the program is hosted.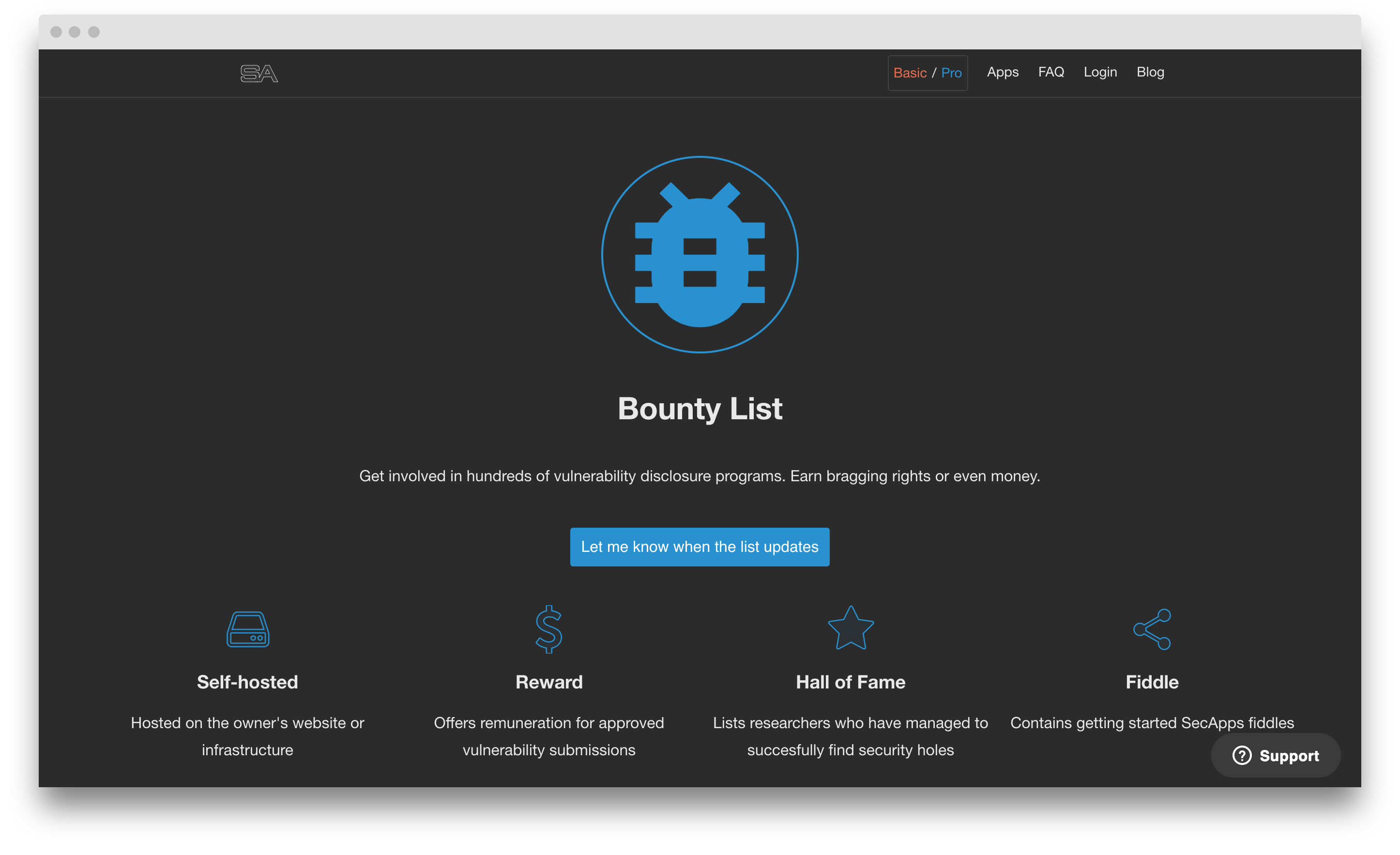 ...and extras!
In addition to the bare essentials, you get information about if the program is hosted on the owner's website or infrastructure, whether you get money, other physical prizes, entry to the comapny's Hall of Fame or some other reward for your actions.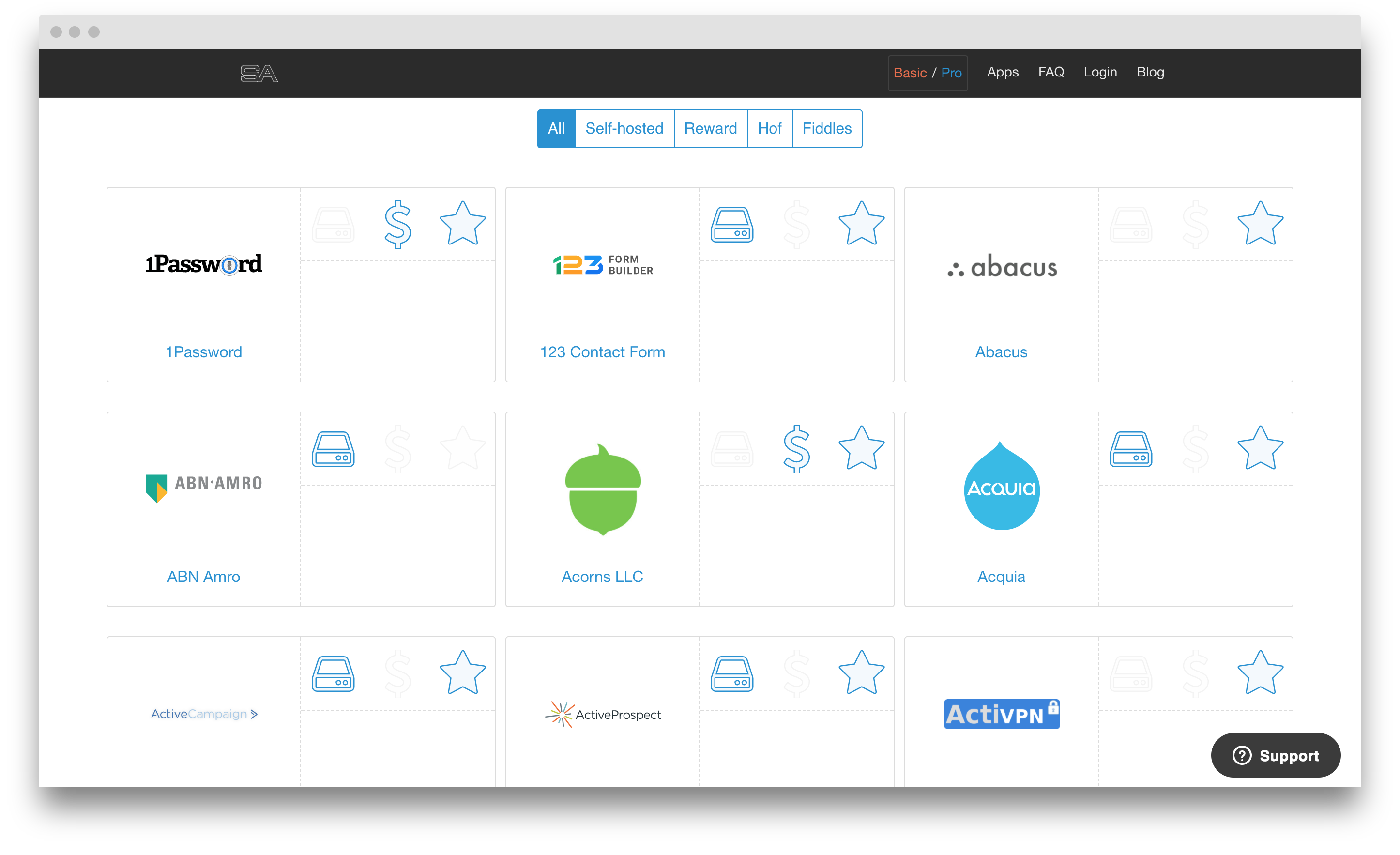 Fiddles
When you need a little push from the community to get you started on a bounty program
Targets
Get a clear idea of the allowed targets of the bounty program with just a glance