Designed For Developers
Imagine that you can improve your development workflow with customisable tools that are available directly from your own web-browser.
Advanced HTTP Client
Our Rest tool is one of the most advanced HTTP clients available today. With the help of dynamic variables, powerful transformations and support for common encoding formats you can build your desired HTTP workflow in seconds.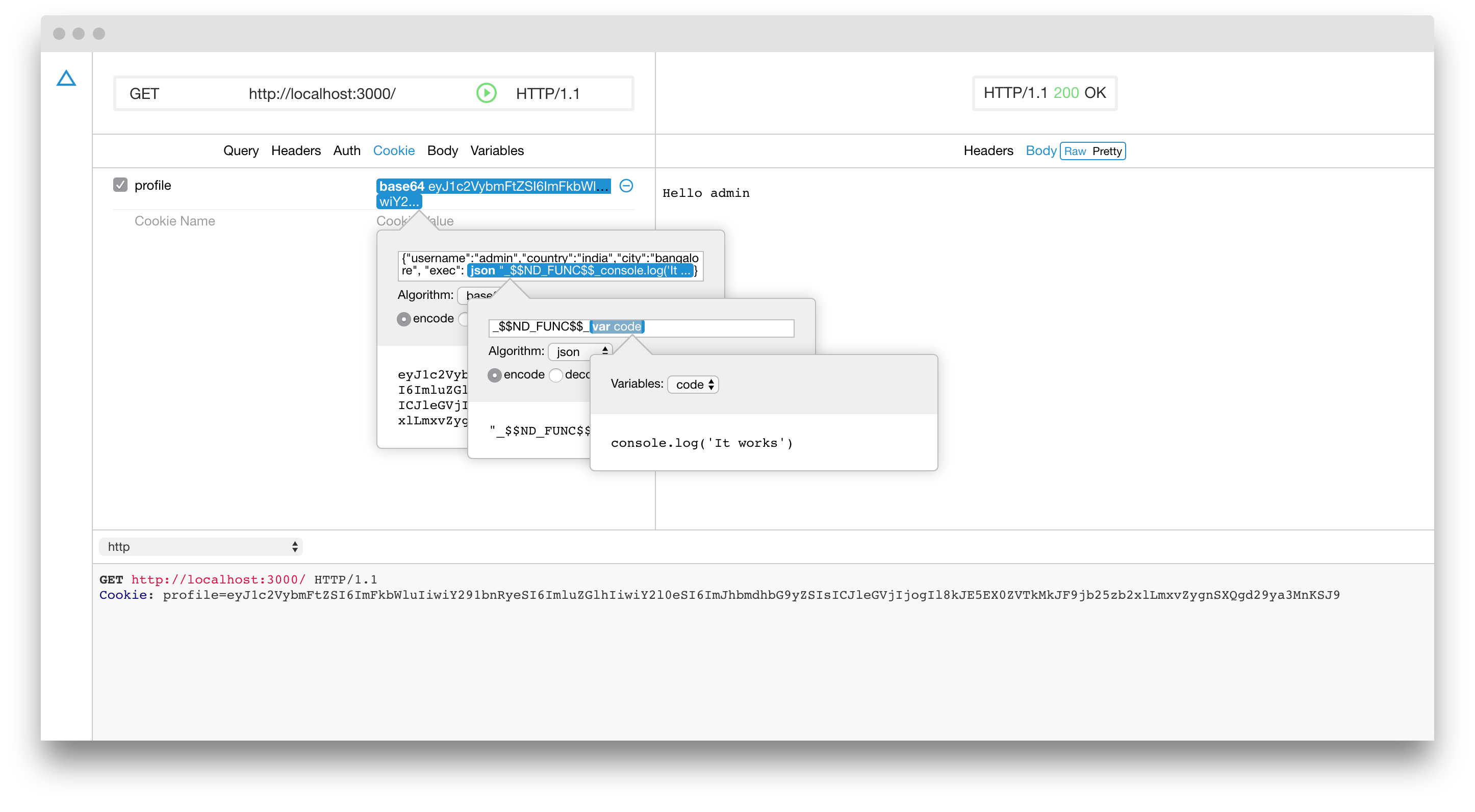 HTTP Inspection
There is no need to install tools to inspect HTTP requests and responses. It all works directly from your own browser. You can even easily inspect traffic from iOS and Android with the help of our auxiliary tools.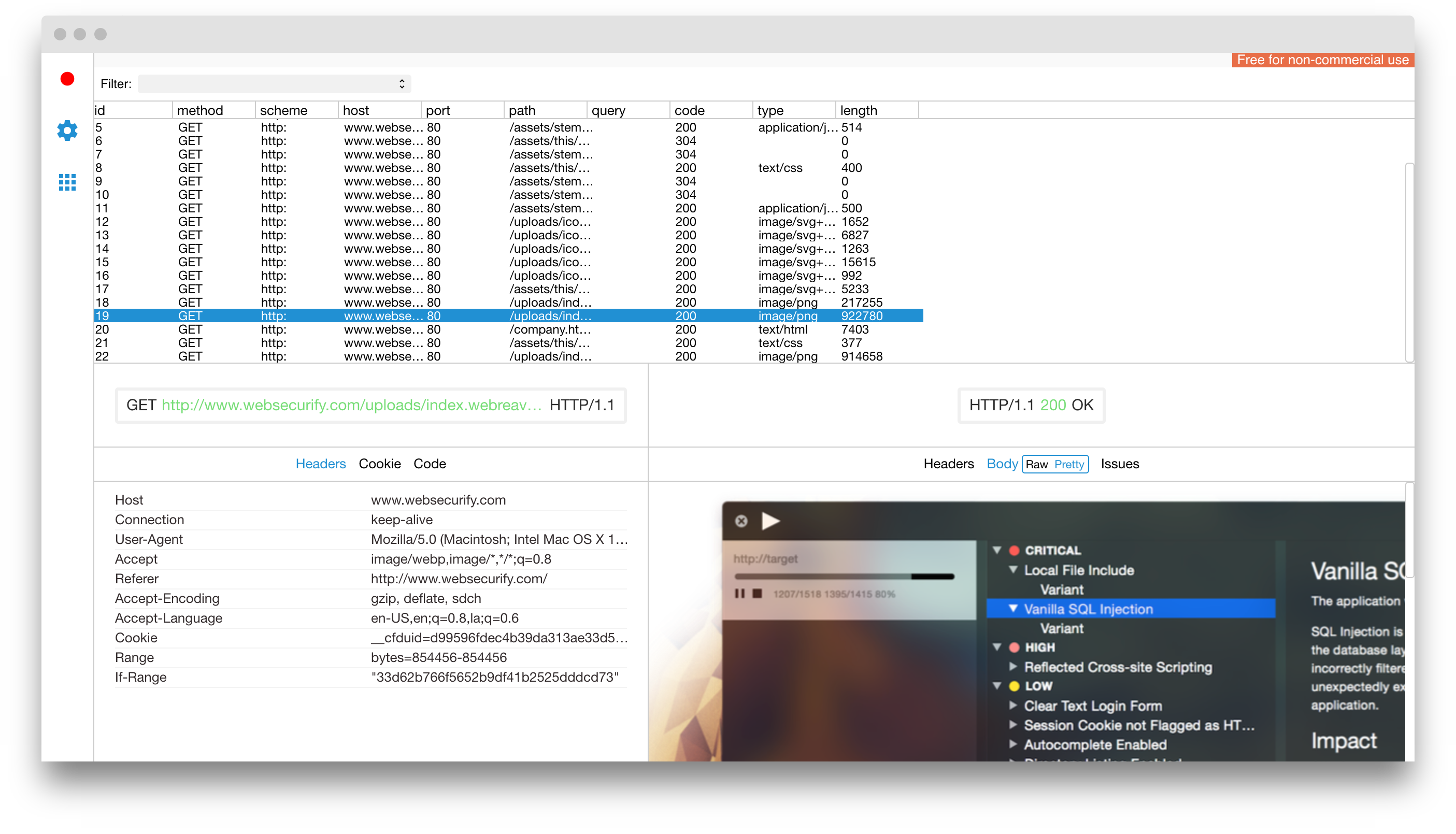 Encoders & Decoders
With the help of the built-in encoders and decoders, you can transform data dynamically in any possible way. You can copy the workflow in your own projects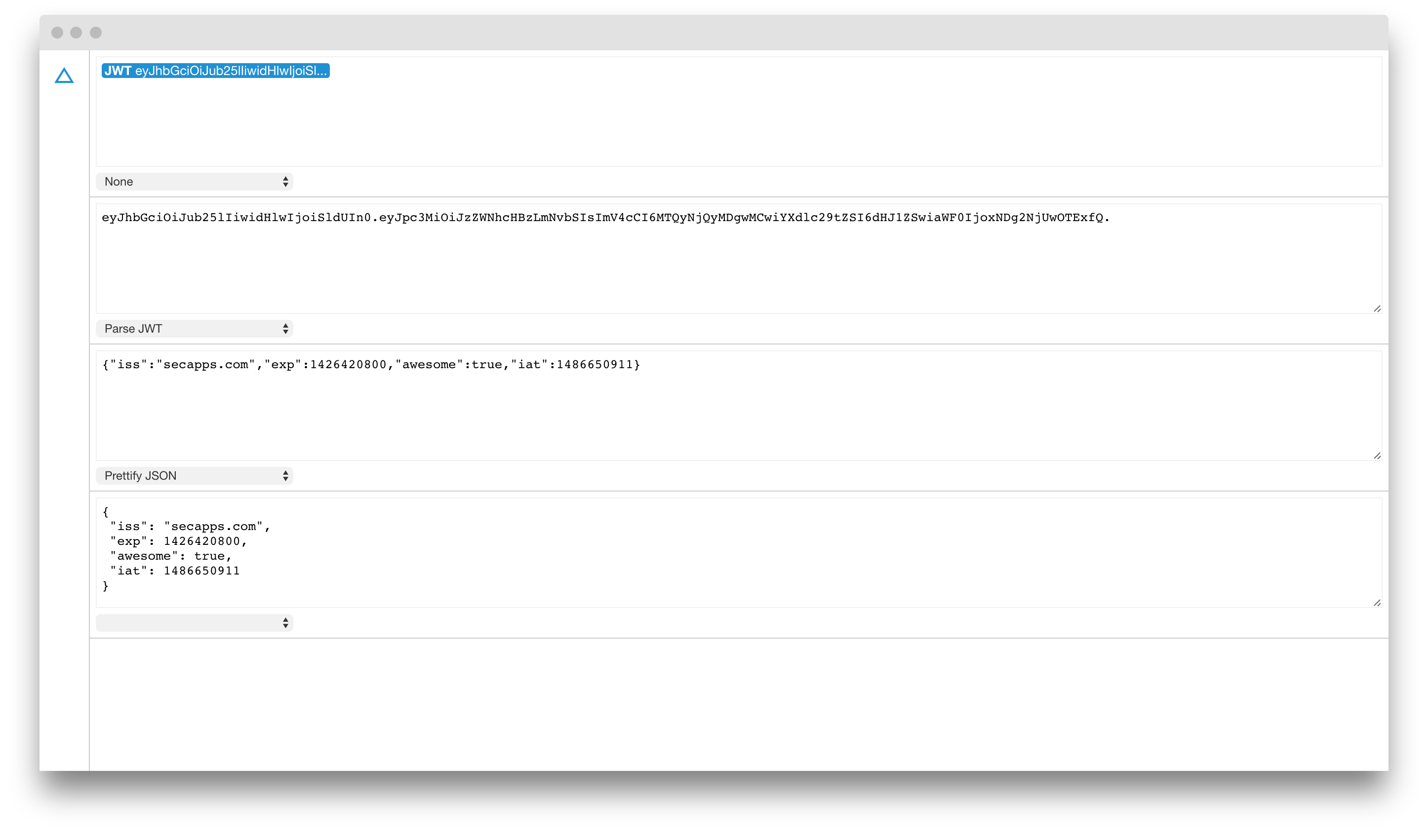 Automatically find issues with any application via a blackbox security scanner.
Fuzz any API and web applications request to find bugs and regressions.